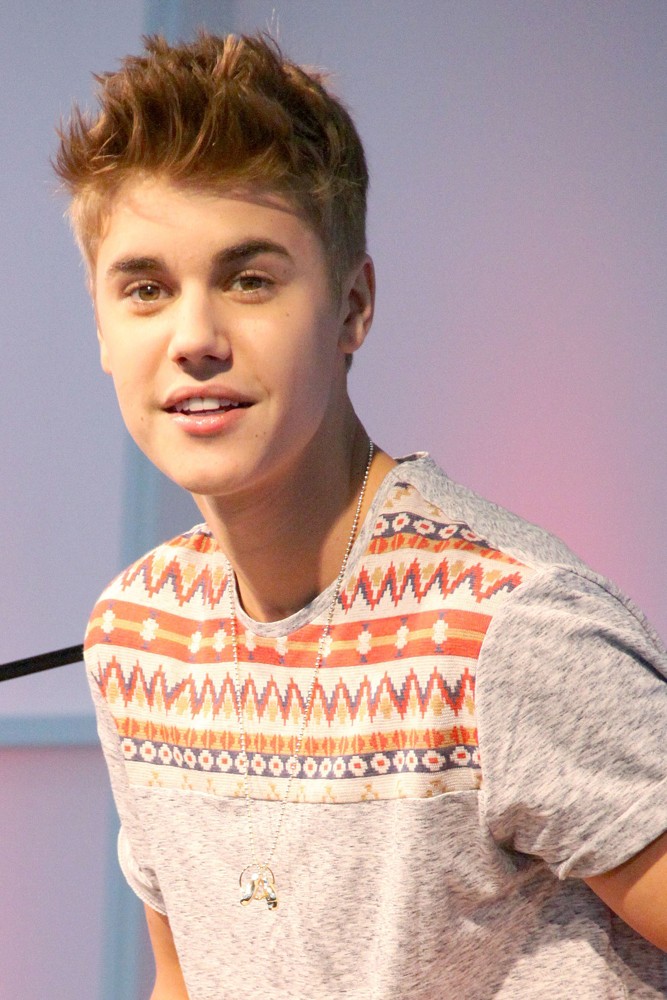 Justin Bieber is about to head to space.
The teen idol has signed up for a spot on a suborbital space flight with Virgin Galactic—at least that's what the airline's founder, Richard Branson, claims.
Bieber retweeted the Twitter post to his 40 million followers. The 19-year-old pop star also wrote:
The teen pop star is the latest celebrity to sign up for a suborbital flight to the edge of space aboard Virgin Galactic's SpaceShipTwo, joining actors Angeline Jolie, Ashton Kutcher and Leonardo DiCaprio.
Virgin Galactic commercial space flights are slated to begin next year.
A seat on Virgin Galactic's SpaceShipTwo, a six-passenger, two-pilot spaceship, costs $250,000 and will take passengers to an altitude of about 68 miles, giving them a few minutes to experience zero gravity and glimpse Earth from space.
The Biebs has been fascinated with the final frontier for some time now, tweeting back in February:
That prompted this reply from NASA:
Maybe we can help you with that. 'All Around the World,' next off it? RT @justinbieber: I wanna do a concert in space
— NASA (@NASA) February 23, 2013
The rocket is currently under a careful scrutiny to prepare for its first flight with Branson's family, which is scheduled for the end of this year.