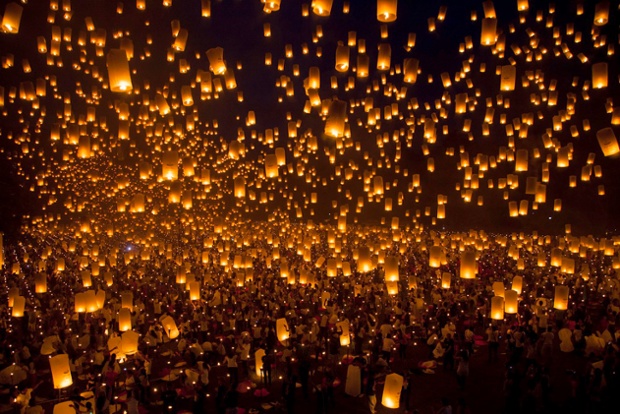 Thousands of youths release the paper lanterns to celebrate "World Peace Through Meditation" in an attempt to break a Guinness World Record at the University of the Philippines campus at Miagao, Iloilo city in central Philippines.
Seyda Subasi-Gemici, official representative of the the Guinness Book of World Records, said thousands of participants flew 15,185 sky lanterns.
The previous record holds 12,470 lanterns set in Romania in 2012.