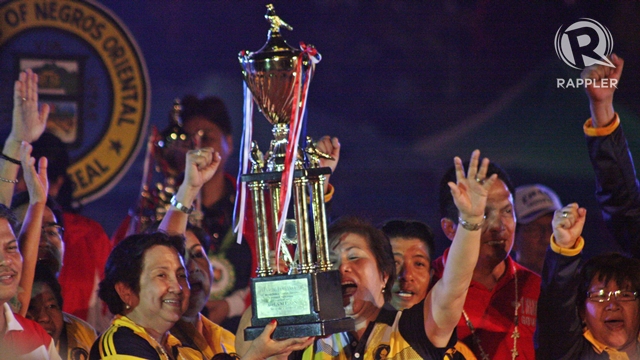 For the ninth straight year, National Capital Region emerged on top of the Palarong Pambansa general championship standings as Negros Oriental's 2013 staging wraps up Saturday, April 27.
Hosts Central Visayas garnered a total of 333 points, accounted for by their 29 gold, 46 silver, and 39 bronze medal collection to place third while Northern Mindanao's 38-36-46 gold, silver, and bronze make up their 288 points for a fourth place finish.
2012 third placer Calabarzon fell to fifth with only 27 gold, 26 silver, and 67 bronze medals to show for a total of 250 points.
Here is the complete ranking of the regions by points:
Visit
Rappler
for Palarong Pambansa 2013 stories.
Get regular updates straight from your Facebook and Twitter accounts with The Blog of Innocence: SilentVoice Points.
Make sure that
you keep
informed about the latest happenings around you. Be a fan of
VoicePoints page on Facebook
. Join the online conversation of the people behind your history. Follow and get some tweet updates from
@voicepoints on Twitter
. Discuss and be a part of this changing world.
We

believe in

your voice. We believe in you. Shout! Speak your mind! Join now! You have the right. You have the freedom!