21. Kreayshawn
Kreayshawn, who is a rapper? had her twitter hacked a couple weeks ago.
20. Amber Rose
I'm pretty sure Amber Rose always looks like this. Anyway, these particular portraits of the artist as a young woman apparently hit the Internet via Safaree Samuels, best known as being the ex-boyfriend of Nicki Minaj.
19. Ron Artest
Ron Artest is a muscular man. These sexting photos got sexted to the whole Internet somehow in July.
18. Trina
Rapper Trina was also the victim of a hack in March 2010.
17. Paris Hilton
Paris Hilton had her cellphone hacked too. Paris pretty much invented leaked naked pictures.
16. Ashley Greene
Ashley Greene played some kind of a swamp monster in those Twilight movies. These leaked pictures, from August 2009, were from before that.
15. Blake Lively
Blake Lively is the Gossip Girl, I think. These photos are fairly recent, and the result of a hack.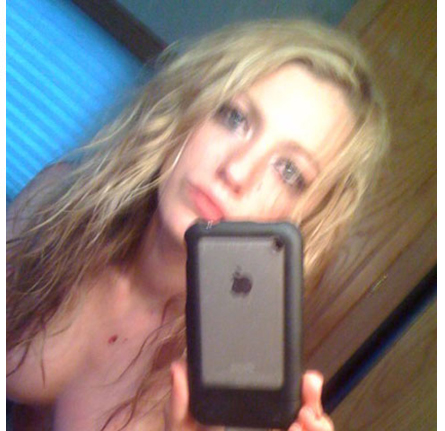 14. Chris Brown
Chris Brown was reportedly completely unfazed by these photos when they hit the Internet 6 months ago. On account of he has (and is) a big dick.
13. Pete Wentz
Pete Wentz is the lead singer of Fall Out Boy. This is his penis (also named Fall Out Boy).
12. Hayley Williams
Paramore lead singer Hayley Williams "accidentally tweeted"? this picture of herself last year. She is the one who sings about airplanes and shooting stars and whatever in that song that was everywhere around that time.
11. Jessica Alba
Jessica Alba's hacked cellphone in November, 2010, yielded these candids, though the Internet was too distracted at the time with the promise of potential Scarlett Johannesen nudes to really pay all that much attention at the time.
10. Adrienne Bailon
Cheetah Girl Adrienne Bailon's leaked nude photos in November, 2008, were among the first truly important cellphone pics leaked to the Internet. She claims they were stolen from her laptop, which, I don't know, I guess that is one possible interpretation of events.
9. Ke$ha
Here's a photo of Ke$ha, in a rare contemplative moment, from last year.
8. Kat Dennings
These cell phone photos of Kat Dennings turned up in November of 2010, which was a really good month for naked celebrity cell phone pics. Kat Dennings has large bosoms.
7. Kanye West
Kanye's penis hit the web just in time for the buzz surrounding the release of My Beautiful Dark Twisted Fantasy (also, coincidentally, the name of Kanye's penis).
6. Rihanna
Rihanna's naked pics showed up on the Internet in 2009. She was unabashed.
5. Brett Favre
Brett Favre sent these pictures of his semi-erect penis to sideline reporter Jenn Sterger last year. Why do people do that? Do girls like that?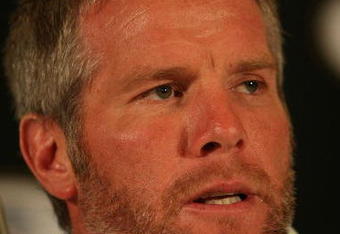 4. Miley Cyrus
Everyone was pretty scandalized when these Miley Cyrus pics showed up. Miley was supposed to be a good girl, and good girls don't do those awful pouty lips.
3. Renee Olstead
Renee Olstead kicks everyone's ass when it comes to leaked naked pictures. She's just the best at it, by a long shot. These turned up last March.
2. Anthony Weiner
LOL - you guys remember Anthony Weiner, right? Those were fun times.
1. Scarlett Johansson
Which brings us to today's Scarjopocalypse. [
Ed. note
: Picture removed, friends. But here's one of her looking radiant, with her clothes on.]
Get regular updates straight from your Facebook and Twitter accounts with The Blog of Innocence: SilentVoice Points.
Make sure that you keep informed about the latest happenings around you. Be a fan of
VoicePoints page on Facebook
. Join the online conversation of the people behind your history. Follow and get some tweet updates from
@voicepoints on Twitter
. Discuss and be a part of this changing world.
We believe in your voice. We believe in you. Shout! Speak your mind! Join now! You have the right. You have the freedom!